Labels are crucial for any business and its branding. While there are different types of labels; they are also crafted from different types of material which is an important consideration for the correct usage. Let's browse through some of the most common label and sticker materials used.
It is best used for outdoor stickers and labels as quality ones exhibit nine to eleven years of resistance from climatic abuse and UV radiations. Apart from being weather resistant; they are also chemical resistant. Additionally, they offer you great flexibility and can be easily used on rivets, sharply curved surfaces, etc. These can typically be spotted as pipeline labels, fleet decals, rental equipment, and cable trays.
These offer you several types and shapes. They work terrific as both indoor and outdoor labels. They are highly resistant to harsh weather conditions as well as harsh operating conditions. These can easily take long-lasting adhesive. One of their most popular types is one with chrome or mirror-like finish which gives the ooze of stainless steel.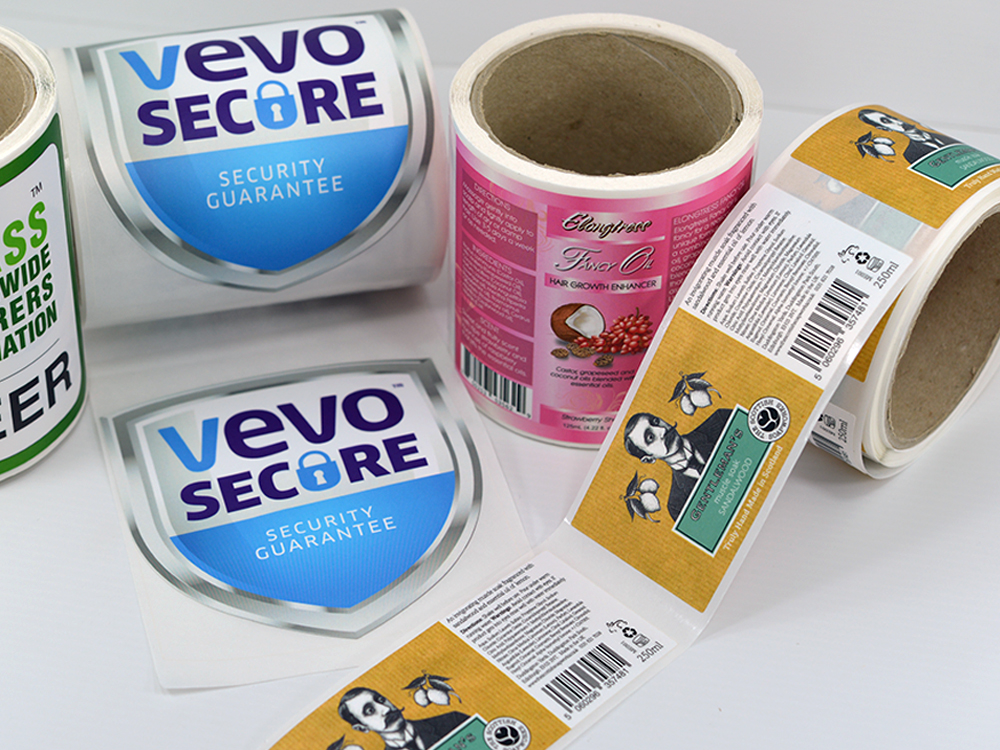 Labels crafted from this offer an excellent alternative to vinyl labels and have excellent solvent resistance. With better clarity; they are also cheaper than polyester labels. They offer numerous variations in their coating, adhesive, and colors. Few of its popular types are chrome BOPP labels, clear BOPP labels, removable white BOPP labels, white BOPP labels, etc.
As evident, these are created entirely from recycled material. More than half of it is paper material which lends it an earthy appearance. These are neither oil nor water resistant as these cannot be laminated. They are best used for machine applications. You need hot water to remove these labels. Most popular types used here are Vellum labels and Kraft labels.
These are essentially satin acetate cloth labels. They are most popularly used as spirit and wine labels. It is because it's satin texture adds an extra dimension of beauty to the entire product packaging. They are also used popularly in holiday gifting items.
These are crafted from synthetic material which is flood coated for that bright finish. These fluorescent labels are available in vivid colors like red, green, pink and orange. They are often used for alerting people.
These are available in both the dull and bright finish as well as in silver and gold. They are mostly used as a holiday or food stickers.
Depending on your need and product; you can choose the most appropriate label.